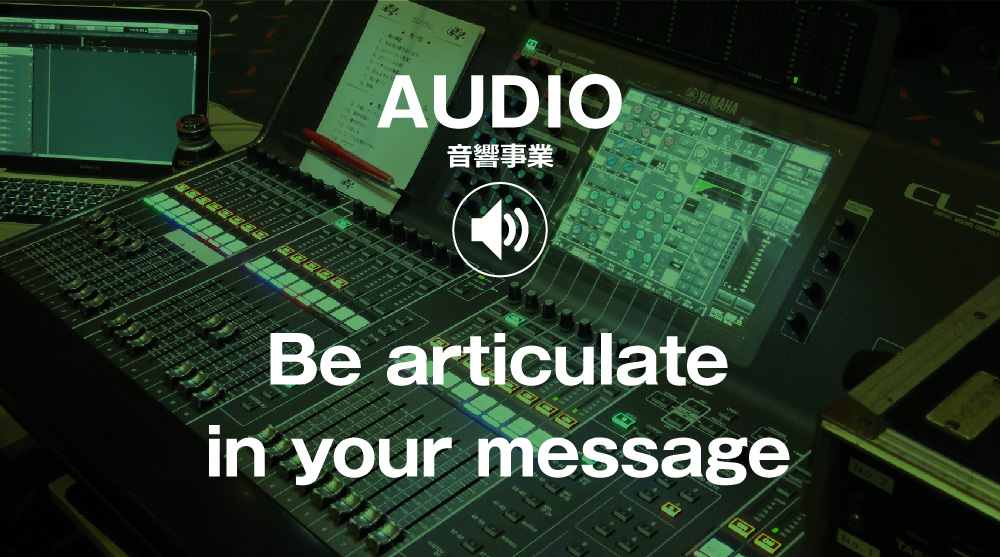 With extensive experience and excellent technique, ARK will cater to your diversified needs from acoustic system designing and operation of various concerts and events to TV and Radio live broadcasting. We also produce original BGM and sound logos covering wide range of musical scenes.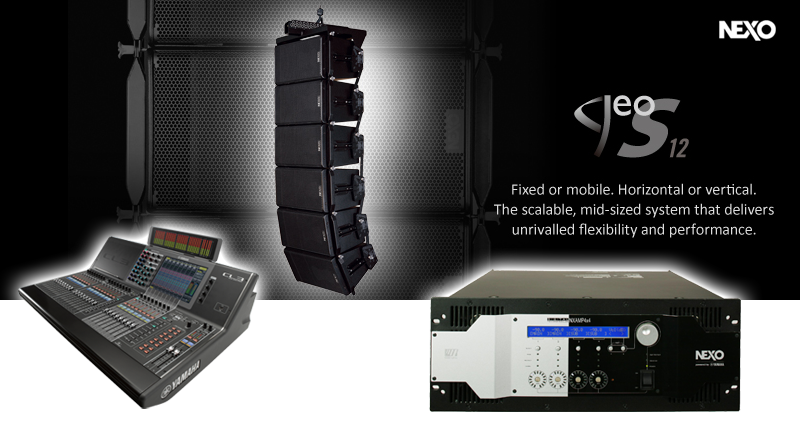 New installations include YAMAHA's digital mixing console "CL3" , I/O Rack "Rio 1608" , NEXO's Line Array Speaker "GEO S1210" , "LS18" as well as power amplifier "NXAMP 4X4" to drive the above speakers. Full digital transmission has become feasible by applying network audio protocol "DANTE" from stage onto power amplifier by way of mixer, allowing Line Array Speaker convey clear, dynamic, and lively sound to the audience.
Read about ARK in YAMAHA's website.
"Interview with our domestic partner, ARK"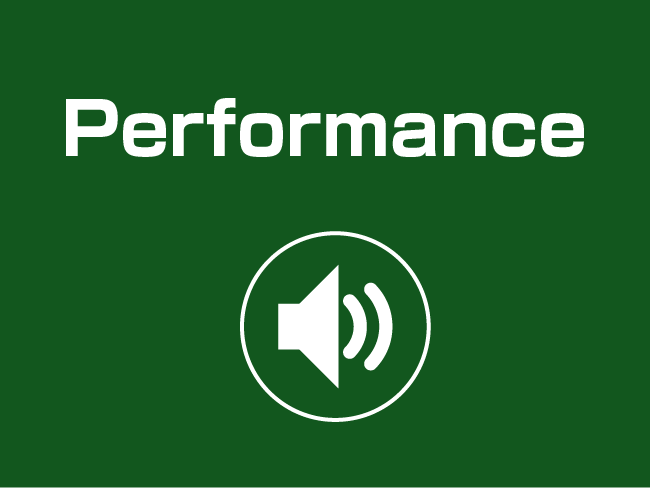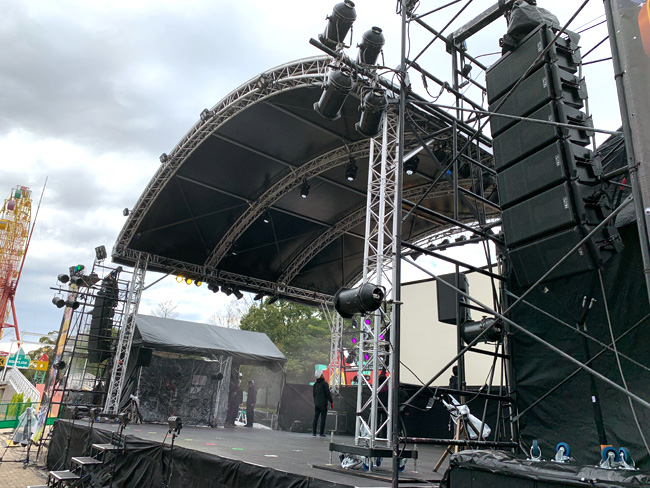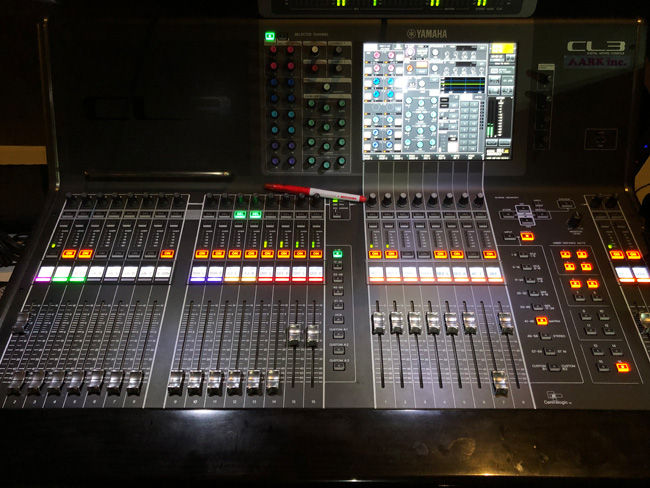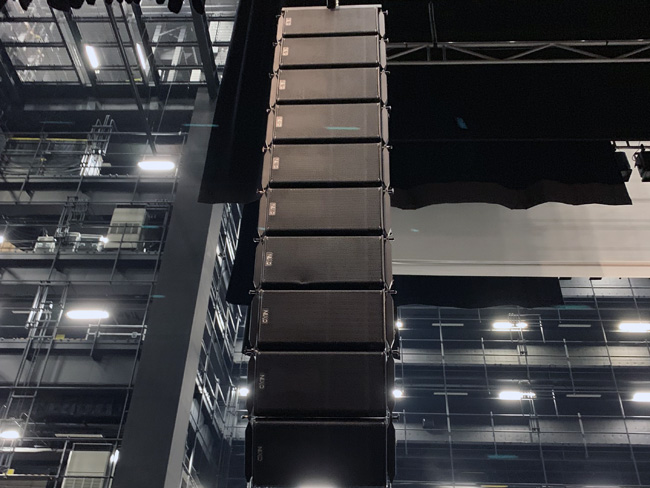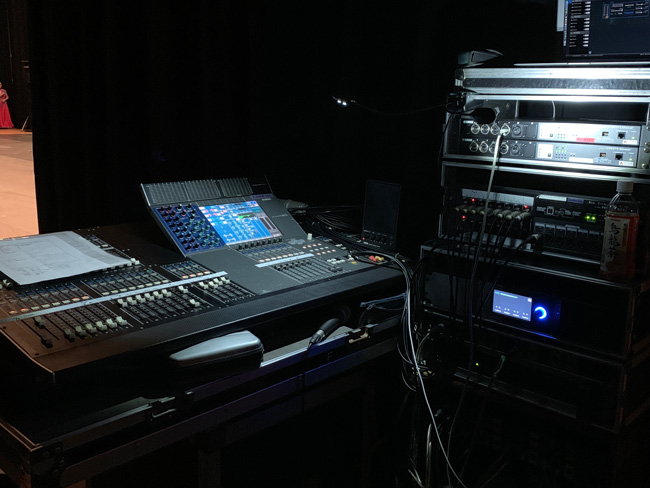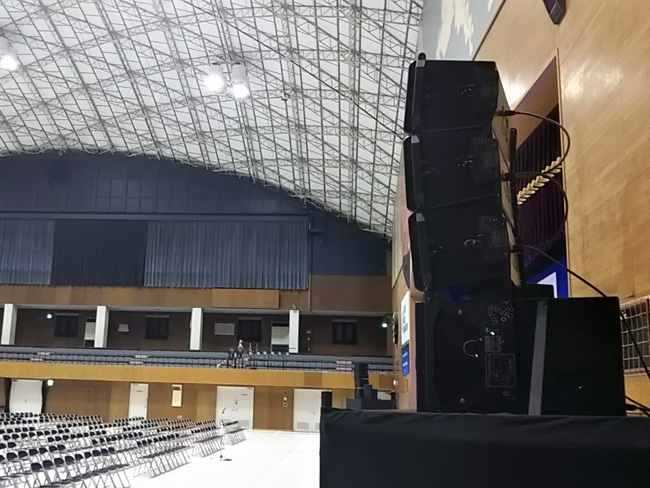 FM radio station in Osaka

Recording and PA of open satellite broadcasting

AM radio station in Osaka

Medical Program Production

Space affiliated organization

Sound Relay Broadcasting of international space station

Local governments

Commemoration Ceremonies, Festive Events and Becoming-of-age Ceremonies

Local governments

Fireworks Show Acoustic Effects

Language testing organization

Language Proficiency Tests

Children's welfare organization

Popular Music Concert Stage Sound Effects

School corporation

School Festivals

Financial institutions

Music Concerts

Labor unions

Mayday Rallies

Amusement compound

Countdown Events

Commercial complex

Stand-up Comedy Lives
Major electronic maker

Shareholders Meeting

Fashion magazines

Apparel Makers' Exhibit and Sales

Fishing gear related association

Exhibition Staging

Toy maker

Miniature Car Exhibition

Manufacturing company

Company Athletic Event

Beverage company

Film Festival Sound Effects

Metal manufacturer

Company Get-together

Japan Junior Chamber

Congress Management

Event organizing committee

Dance Festival

Various ballet studios

Ballet Recitals Stage Sound Effects

Various flamenco studios

Flamenco Recitals Stage Sound Effects

Various street festivals

Musician Acoustic Effects
Working at numerous concerts and shows for musicians and artists…
Equipment
CONSOLE
| Brand | Models |
| --- | --- |
| YAMAHA | CL3 |
| YAMAHA | QL1 |
| YAMAHA | M7CL-48 |
| YAMAHA | DM1000 |
| YAMAHA | LS9-16,32 |
| YAMAHA | MX12/6 |
| YAMAHA | MG124 |
| Presonus | Studio Live16.0.2 |
POWER AMP
| Brand | Models |
| --- | --- |
| QSC | MX1500 |
| NEXO | NXAMP4×4 |
| NEXO | NXAMP4×2mk2 |
| YAMAHA | XP5000 |
| YAMAHA | PC2002M |
| YAMAHA | MA2030 |
| BOSE | 2705MX |
SPEAKER
| Brand | Models |
| --- | --- |
| NEXO | GEO S1210/1230 |
| NEXO | LS18 |
| NEXO | PS15U |
| Electro-Voice | MTH-4F |
| Electro-Voice | MTL-4F |
| Electro-Voice | SX300 |
| Electro-Voice | ZX3-90 |
| Electro-Voice | FM1502 |
| Electro-Voice | FM1202 |
| EAW | JF260 |
| EAW | SB250 |
| RENKUS-HEINZ | SR-2 |
| RENKUS-HEINZ | LR-1 |
| JBL | STX815M |
| JBL | EON612 |
| BOSE | 802Ⅱ |
| BOSE | 101MM |
| YAMAHA | MS101 |
| YAMAHA | STAGEPAS400BT |
| TOA | CS-153 |
Equalizer
| Brand | Models |
| --- | --- |
| dbx | 231S |
| KLARK TEKNIK | DN410 |
| YAMAHA | Q2031B |
| YAMAHA | MY8-LAKE |
Cross Over
| Brand | Models |
| --- | --- |
| NEXO | GEO S12TD |
| Electro-Voice | MTX-4 |
| EAW | MX300 |
| RENKUS-HEINZ | X-31 , X-310 |
| YAMAHA | D2040 |
Wireless
| Brand | Models |
| --- | --- |
| SHURE | ULXD4D-Z16 |
| SHURE | ULXD2 B58-Z16 |
| SHURE | ULXD1-Z16 |
| SHURE | UR4D |
| SHURE | UR2 SM58-JB |
| SHURE | UR1-JB |
| SHURE | BLX88 |
| SHURE | BLX2-SM58 |
| SHURE | BLX1 |
| DPA | FID88FOO-M2 |
| SHURE | SM35TQG |
| SONY | WRR-840 |
| SONY | WRT-830 |
| SONY | WRT-820 |
Deck
| Brand | Models |
| --- | --- |
| TASCAM | MD-350 |
| TASCAM | SS-CDR200 |
| TASCAM | CD-500B |
| TASCAM | 322 |
Multi Box / Cable
| Brand | Models |
| --- | --- |
| YAMAHA | Rio1608-D |
| TACHII | CAT5e/80m |
| TACHII | CAT5e/40m |
| TACHII | CAT5e/20m |
| CANARE | 16P/30m |
| CANARE | 16P/50m |
| CANARE | 32P/50m |
| CANARE | 16P BOX |
| CANARE | 32P BOX |